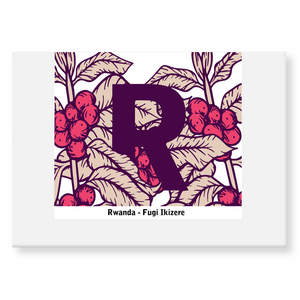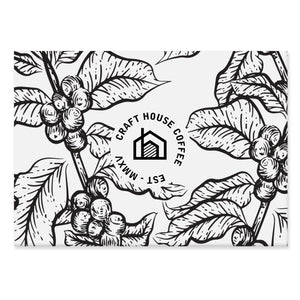 - Peach - Tropical Fruit - Cream -
Being a single mother in Rwanda is challenging and they frequently face a lot of stigma, isolation and depression. In order to support single mothers, Baho Coffee Company initiated a solidarity group where single mothers could join together over coffee farming and also find friendship and hope. The women chose the name "Ikizere" for their group because it means "hope" in Kinyarwanda and that is what they felt the group represented.
Ikizere Women's Group meets regularly to share their experiences, successes, and learn from each other. Baho supports the women with training in Good Agricultural Practices, coffee cultivation and high-quality processing. Baho also provides training in other skills including financial literacy, weaving and animal husbandry to help women diversify their income and be successful.
Through Baho, Ikizere members receive good prices for their cherry and are able to market their coffee as women-produced, which adds value for growers and roasters alike. Members receive price premiums for their high-quality coffee and their women-produced status. The women also receive health care and short-term loans for family needs and Baho has helped build a source of clean drinking water in their community that everyone can access.
Ikizere has become so successful, that married women are now requesting to join the group so that they can access the benefits the single mothers in the group now have. Ikizere's single mothers have chosen to share their successes and have welcomed other women into their group.
This coffee shines on all brew methods. Deliciously, creamy, peachy and sweet! Sourced by Sucafina, specifically chosen to support Women Producers.

PRODUCER: Fugi Washing Station, Ikizere Women's Group (Baho Coffee Company)
ALTITUDE: 1550 - 1850masl
PREPARATION: Natural
VARIETAL: Bourbon
- All of our coffee is packed in 250g and 1kg fully recyclable boxes and bags.
- All coffee orders of 1 x 250g are sent in our letter box friendly bag, orders over 1 x 250g are sent in boxes.
- We roast our coffee on a Mondays and Wednesdays
- If you would like to ask any questions, drop us an email:
info@crafthousecoffee.co.uk
Close (esc)
JOIN OUR MAILING LIST
10% off when you join our mailing list. Sign up for latest offers and news about our coffee world!
Sign Up Now
Age verification
By clicking enter you are verifying that you are old enough to consume alcohol.