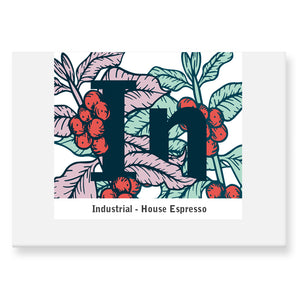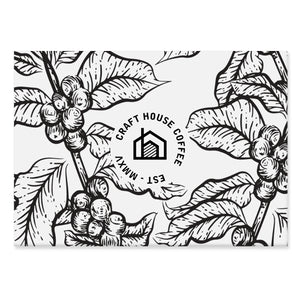 - Stone fruit, Chocolate caramel, molasses -
Our Industrial blend was created to deliver an industrial standard all year round that is high performance with a consistent, fruiter, sweeter flavour profile. Blend components are seasonally refreshed with the latest crops and are individually roasted.  It has always been our aim to deliver a modern coffee with consistent smooth chocolate and caramel body and delicious sweet fruit notes, balanced with a mix of richness and sweetness.
Subscribe and save:
*Free shipping if you subscribe to this coffee
Brazil Sitio Cachoeirinha

ALTITUDE: 1050masl

LOCATION:Albertina

PREPARATION: Natural

VARIETY: Mundo Novo

OWNERS: Clementina da Penha M. Conceicao

Colombia El Muro


ALTITUDE: 2100 masl

LOCATION: Narino

PREPARATION: Washed

VARIETY: Caturra, Castillo

OWNER: Milky Chavez
RECIPE:
We would recommend the following:
Dose: 18 grams
Brew temperature: 201ºF/94ºC
Brew time: 27-32 sec
Brew weight: 32-38 grams
This recipe should be taken as a starting point, and not an absolute as different machines extract in different ways.
- All our coffee is packed in 250g and 1kg fully recyclable boxes and bags.
- All coffee orders of 1 x 250g are sent in our letter box friendly bag, orders over 1 x 250g are sent in boxes.
- We roast our coffee on a
Tuesdays
 and 
Wednesdays
Close (esc)
JOIN OUR MAILING LIST
10% off when you join our mailing list. Sign up for latest offers and news about our coffee world!
Sign Up Now
Age verification
By clicking enter you are verifying that you are old enough to consume alcohol.