Sanremo - F18 2 group
The Sanremo F18 coffee machine is built with medium to high volume coffee businesses in mind.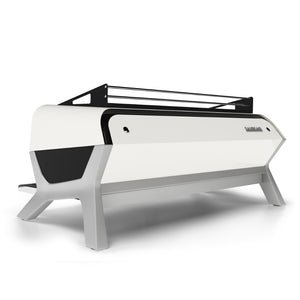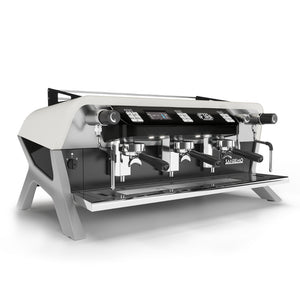 ---
Lease, Buy + Pricing Details
Call us on 01273 855696 or leave your details below and we'll get back to you with our full lease, buy details & pricing.
Sanremo - F18 2 group
The multi-boiler coffee machine with real-time temperature displays, digital controls and cool touch wands helps baristas create high quality coffee at pace.
---
Machine Specifications
Stainless Steel Coffee Boiler
Excellent stability
Static Relay Boiler Temp
Allows temp regulation
Mixed Infusion Hot water
Immediate mixing of hot/cold water
Pre Infusion
Programmable electronic
"Cold Touch" Steam Wand
Anti-burning feature
Cup Warmer
Yes programmable
LED lighting of work area
Allows efficient working in any condition
---
What's Included?
Free Barista Kit
Essential equipment to get the most from your machine.
Professional Training
Professional barista training at our Sussex roastery or at your site.
Free Coffee
2kg of Craft House Coffee to get you started
Lease, Buy + Pricing Details
For full lease, buy + pricing details, please call or email us using the following details. Alternatively, sumbit the form above and we'll get back to you asap.